Personal Auto Insurance
We know price is always a consideration when purchasing insurance, but making sure you have proper coverage is just as important. Have you been carrying the same auto insurance coverage amounts you've had for years? We can help you evaluate whether it's to your benefit to change them to reflect your current situation. We can also help you save money with auto discounts for good drivers, teenagers with good grades, and more! Let us eliminate confusion and make insurance simple for you.
Condos & Co-Ops
If you're like most condo owners, your condo is your biggest asset. So when it comes to protecting it, you'll want to choose an insurance company you can feel good about.
Condo associations typically purchase insurance for your building and the common property. But they don't cover the interior walls, appliances and cabinetry, or your personal belongings. They also don't offer personal liability protection for occurrences inside your home.
You can choose basic coverage form for an additional premium, upgrade your coverage to help protect your assets.
Solid protection, competitive prices, and personal service.
Identity Theft Expenses Coverage
With ever-advancing technology, identity theft is becoming more of a common problem.
For only $40 or less per year you can get this identity theft coverage to help you protect your credit and good name.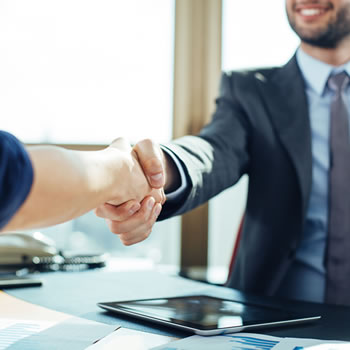 Bonds
Bonds are important as a means of guaranteeing action or performance. They protect a third party in the event that the insured party fails to perform or complete an obligation. Often a business' success depends on its ability to qualify for and provide bonds to its clients.
Disability
You get hurt and can't work. Now what? Are your monthly bills and expenses covered? Disability insurance could be the answer. Here's how disability insurance works. Simply put, it provides you with up to 60% of your regular income if you can't work because you're ill or injured. You can use that money to pay your bills or hire help to do things that you can't because you're hurt; things like yard work or cleaning up around the house. Missing a couple paychecks can put stress on your budget. You can pick policies that cover you for 6 months, 12 months, or 24 months.
Recreation Vehicle Insurance
Recreation is about having fun. Make sure your fun doesn't put your future at risk by having the proper protection for any recreational vehicles you. You need to make sure that all your policies have the right limits and protections so that they work together.
Home Insurance
Own or rent, home insurance protects more than just the building. It protects your possessions, valuables, and the personal liability of family members in your home. And, because every home and family/individual situation is unique, you need a trusted expert who will get to know you and use that information to guide you in choosing the options that best suit your needs.
Renter's Insurance
What is Renter's Insurance and why do you need one? Protection for your possessions and your liability. While your landlord probably has insurance to cover the building you live in, you need your own protection. Renter's insurance is relatively inexpensive and gives you substantial coverage.
Commercial auto
Commercial auto insurance provides protection for any automobile used by your business. It can apply to a single car or to an entire fleet of vehicles and protects your company and employees driving company vehicles in the event of an accident. A policy can be adjusted to meet the coverage needs that fit your company and its vehicles. Because commercial auto insurance requirements greatly depend on how vehicles are used in your business and the number of commercial vehicles you own, it is important to discuss your needs with a trusted associate.
Worker's Compensation
Protect Yourself and Your Employees With Worker's Compensation. Workers' compensation insurance is a valuable asset for employers and employees. If you think of workers' comp as an expense, consider what it would cost to pay for an injured worker without this protection! It also helps to reduce chances of being sued for medical costs by an employee, which makes good business sense. There are a variety of options available for workers' compensation coverage and cost can vary depending on the number of employees and your overall payroll.
Life Insurance
If you have an insurance policy through your employer, it may not be enough. Life insurance is a simple way to protect the ones you love. It's another way to ensure that your spouse, children, or loved ones have the protection that they need.
Roadside Assitance
Now you can pay for roadside help when you need it and pay nothing when you don't.
-It's free to join
-It's pay as you go
-It's easy to use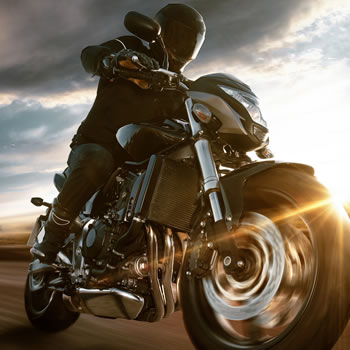 Motorcycle Insurance
There's a sense of freedom driving down the road that can't be fully explained. As a motorcycle driver, you know this freedom requires being constantly alert to what's going on around you because you're out in the open. We know you want to enjoy riding without worrying about problems. Having motorcycle insurance can help that experience by knowing that you and anyone riding with you is protected should an accident happen.
Umbrella Liability Protection
You've worked hard to build your life. It's important to protect you and your family's present and future. Just turn on the television or read the newspaper and you'll hear about people suing each other. None of us wants to imagine ourselves in such a situation, but one incident could cost you your future. You host a party at your home and a guest slips and falls.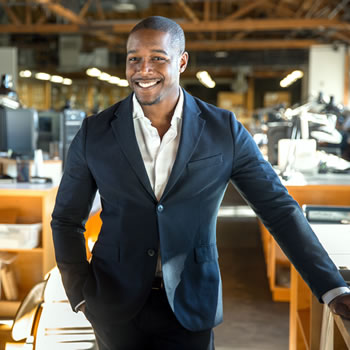 Business Owner Policies
It's no longer practical for every business to have exactly the same insurance protection. Instead of choosing between insurance policies that are pre-made for every business type, you should be involved in creating an insurance plan to suit your own specific needs. You need flexible coverage you help design…coverage which will give you a unique insurance program to protect your business. And you need it at an afforable price!
Workplace Benefits
As a leading provider of voluntary insurance products, we offer companies a broad product portfolio with competitive pricing, easy enrollment, and hassle-free claims processing. We are a strategic partner that offers innovative and creative solutions to help resolve benefits issues HR leaders and companies face. Our limited-benefit health products are designed to supplement primary insurance and offer flexibility, allowing consumers to make choices depending on their individual needs. Benefits are paid in addition to any other coverage and can be used to help provide protection to individuals and families from financial burdens due to unexpected death, illness or injuries.
Long Term Care
The time to plan for long term care is now, while you are healthy enough to qualify for coverage. In the event of serious illness, injury, or disability, you need to be protected. And because the cost of long term care insurance is based on your age and health when you apply, the younger and healthier you are, the more affordable your insurance.
Collector & Classic Car Insurance
In the event of a covered total loss, you receive every cent of your car's insured value.* No depreciation. No messing around. No hassle.